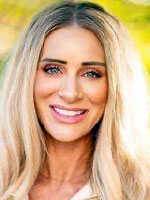 Amber Kunshek is a licensed and certified advanced practice nurse practitioner with a special focus on the diagnosis and treatment of all types of skin conditions.
Mrs. Kunshek completed bachelor's and master's degrees at the University of Kansas. She is licensed and certified to practice in both Missouri and Kansas. Mrs. Kunshek is board certified in dermatology by the Dermatology Nursing Certification Board.
Mrs. Kunshek is a member of the Kansas City Dermatological Society and the Missouri Dermatological Society.